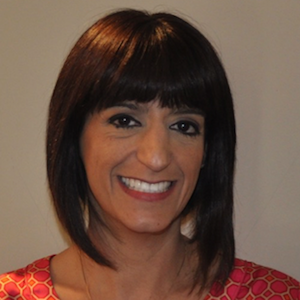 Monica Hecker, M.Ed. - Chief Operating Officer
As an educator, Monica Hecker encountered children who had never received a proper vision screen or eye exam and were falling behind in school, struggling with self-esteem, even labeled as behavior problems because no one realized they had a vision problem and they never knew what seeing well "looked like." These encounters as an educator combined with family members struggling with numerous vision disorders including Amblyopia, Retinitis Pigmentosa, and Septo-optic dysplasia have driven Ms. Hecker's passion to help children reach their full potential through the early detection of vision disorders that affect a child's health and ability to succeed in the classroom.

Ms. Hecker, holds a Master's Degree in Education and is a Certified Arizona Educator with an endorsement in Structured English Immersion. Additionally, Monica has specialized trainings in the SCERTS Model for Autism Spectrum Disorder, Cognitive Guided Instruction, and Second Step Behavior Management. Ms. Hecker also brings her experience as a vision screener, certified Pure Tone Hearing Screener and therapy coordinator for special needs populations to VisionQuest 20/20's mission.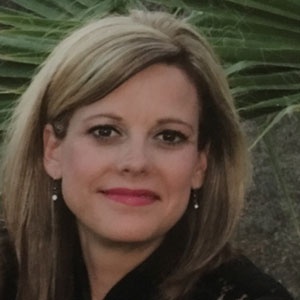 Catrina Frost - Director of Development

Catrina Frost is a dedicated vision advocate with strong roots in community awareness and education. As a parent of a child with a rare genetic eye disease known as Familial exudative vitreoretinopathy (FEVR), as well as a child with Amblyopia, Ms. Frost understands the critical role of vision to a child's quality of life. Ms. Frost has built successful online information and support networks for individuals and parents of children with vision impairment, in hopes that not one more person or family would feel alone in finding resources or support in coping with vision impairment. Bringing people together, raising awareness and building the self-confidence of children and young people struggling with vision impairment issues are some of the talents Ms. Frost brings to VisionQuest 20/20's mission.

Ms. Frost holds an Associates Degree in Administration of Justice with a certificate in Crime Scene Evidence and Police Photography.  In addition to her work in the vision community, Ms. Frost has volunteered and held special events for numerous charities including the Thunderbird NICU, Arrowhead NICU and UCP of Central Arizona.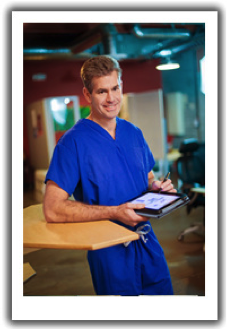 James W. O'Neil, M.D. - Pediatric Ophthalmologist,  Board Chair and Co-Founder

Medical University of South Carolina, Ophthalmology Residency
Creighton University, Doctor of Medicine (M.D.)
Creighton University, B.A. (Psychology)

Dr. James O'Neil is a board-certified pediatric ophthalmologist that has been treating childhood vision disorders for more than two decades. A highly-experienced surgeon trained in laser surgery for Retinopathy of Prematurity, a blinding condition of premature infants, Dr. O'Neil established the first Retinopathy of Prematurity telemedicine program in Arizona to provide remote eye examinations of premature infants via the Internet.

Having utilized computer and Internet technology for the treatment and diagnosis of childhood vision disorders, Dr. O'Neil recognized how similar technology could deliver an efficient and cost-effective vision screening program for school children. This solution addresses the lack of viable and accessible vision screenings offered to children and is the basis for the creation of VisionQuest 20/20 and the EyeSpy 20/20 vision screening program.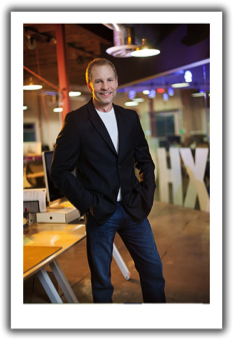 Richard S. Tirendi - Chief Executive Officer & Co-Founder, Board Member

Mr. Tirendi executes the strategic plans and policies of VisionQuest 20/20.  As a Co-Founder, he is deeply committed to their mission of providing accurate, accessible, affordable vision screening to school children.   He used his computer engineering background and business experience to develop EyeSpy 20/20, the innovative software vision screening technology that VisionQuest 20/20 provides.

At age five, Mr. Tirendi experienced a total vision loss due to a poisonous insect bite. While the condition was treatable and his vision was restored, he never forgot the fear and sadness he experienced.  Compelled to find a technical solution for the accurate detection of vision problems in school children, his passion was fueled while founding VisionQuest 20/20 with Dr. O'Neil.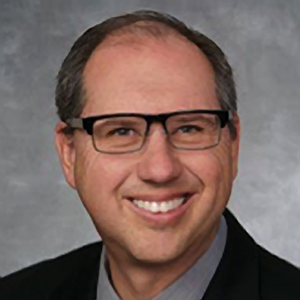 Randal Christensen, M.D. M.P.H.

Division Chief, Phoenix Children's Hospital General Pediatrics
President, Phoenix Children's Hospital Medical Staff
Pediatrician, Phoenix Children's Hospital
Founder/Owner of Informed Media, LLC
Medical Director of Camp AZDA Medical Director of the Crews'n Healthmobile

Tufts University School of Medicine, Boston, MA; M.P.H.
Tufts University School of Public Health
University of Arizona, B.A. (Sociology)

Dr. Christensen is currently serving at Phoenix Children's Hospital as the President of Medical Staff, the Chief of Pediatric and Adolescent Medicine, and the Medical Director of the Crews'n Healthmobile. He has won numerous awards including "Health Care Hero" in 2006 sponsored by the Business Journal, CNN's "Health Care Hero" in 2007, "Heroes Among Us" by People Magazine in 2008, the Dr. Richard Carmona Doorway of Hope Award in 2008 and selected as one of the "Hon Kachina's Volunteers of the Year" in 2011. Dr. Christensen's life and work is dedicated to improving the lives of children. One of his proudest achievements to date is the Crews'n Healthmobile, a mobile doctor's office on wheels that is providing comprehensive medical and social services to some of our community's most vulnerable populations. He is also the author of the book, "Ask Me Why I Hurt."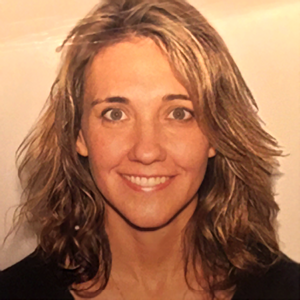 Kara Cline

Kara Cline is Program Director for The Salvation Army Healthy LifeStars Program Ms. Cline has developed organizational strategic plans and strategies for expanding the HLS wellness program in all youth programs and family emergency shelters nationwide with the goal of reducing obesity and long term health problems by teaching thousands of children and their families the principles of whole person health. Ms. Cline brings a strong background in Information Technology with extensive experience in working with child welfare and IT systems. Ms. Cline holds a Bachelor Of Arts in English Literature from Grand Canyon University. Additionally, Ms. Cline has studied Master of Science courses in Criminology at Sam Houston State, and has extensive training in Visual Display of Quantitative Information at the Edward Tufte Institute, Project Management at the Project Management Institute, trained and certified as an Arizona State Probation Officer, and trained and certified as Texas State Child Protective Services Caseworker.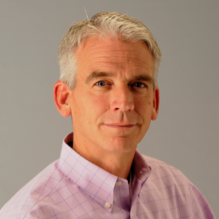 Scott Harelson

Scott Harelson is the manager of Media Relations for locally-based Salt River Project – one of the nation's largest public water and electric utilities.

Harelson received a degree in broadcast communication and journalism from the University of Arizona and is a former news producer for local NBC stations in Phoenix and Tucson.

Harelson has been involved with volunteer organizations focused on children for more than 20 years including the Girl Scouts Cactus/Pine Council Board of Directors, Madison Futbol Club youth soccer association, RAMMS youth baseball and Feed My Starving Children.

Born and raised in Phoenix, Harelson and his wife Marisa have two children, Haley Rose and Hugh Grayson.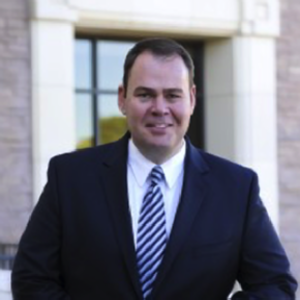 Bradley Hartman, J.D.

Managing Member, Hartman Titus, PLC. , Scottsdale, Arizona.

Mr. Hartman served as a past chair and current member of the Intellectual Property Section of the State Bar of Arizona and founding chair of the Maricopa County Bar Association Technology Law Section.

Mr. Hartman is rated AV® Preeminent™ by Martindale-Hubbell and included in the 2015, 2014, 2013 and 2012 editions of Best Lawyers in America® in the areas of Trademark Law, Copyright Law, Intellectual Property Litigation, and Patent Litigation.

Mr. Hartman obtained his J.D. from The George Washington University Law School and his B.B.A. in Economics and Public Policy Administration from The George Washington University.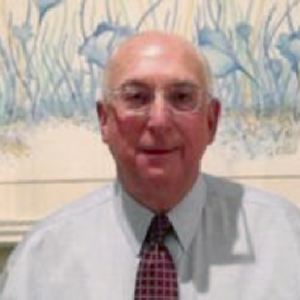 Robert A. Kaplan

Robert A. Kaplan is the Vice President of Sales at Ironwood Pharmaceuticals, based out of Cambridge Massachusetts. With over 37 years in the sales industry, Mr. Kaplan brings his expertise to help VisionQuest 20/20 scale the innovative EyeSpy 20/20TM technology. Mr. Kaplan earned his BA, Communication & International Studies at Michigan State University.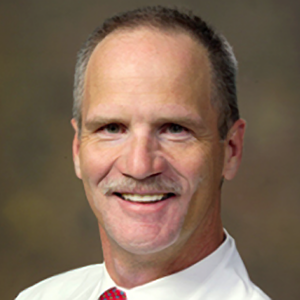 Joseph M. Miller, M.D., M.P.H.

Professor, Ophthalmology & Vision Science, University of Arizona
Department Head, Ophthalmology & Vision Science, University of Arizona Professor, Public Health
Murray and Clara Walker Memorial Endowed Chair in Ophthalmology Professor, Optical Sciences

Dr. Miller is a board-certified ophthalmologist, Professor of Ophthalmology, Optical Sciences Center and the College of Public Health at University of Arizona, a Fellow of the American Academy of Ophthalmology and member of the American Association for Pediatric Ophthalmology and Strabismus. Dr. Joseph M. Miller graduated from the Northeastern Ohio Universities College of Medicine in 1985 and completed his residency at Yale University - New Haven Hospital Ophthalmology.

Accomplishments include: Helen Keller Award, Lions Clubs International Fellow, American Ophthalmological Society Best Doctors in America, 1996-present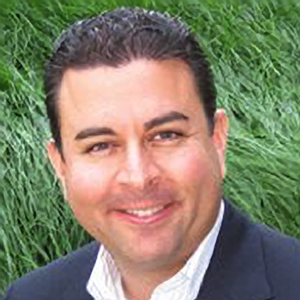 Dan Ortiz, C.P.A.

Dan Ortiz is currently CFO at ResortCom International.  Dan earned an MBA from Thunderbird-School of Global Management and a B.S. in Accounting from Arizona State University, W. P. Carey School of Business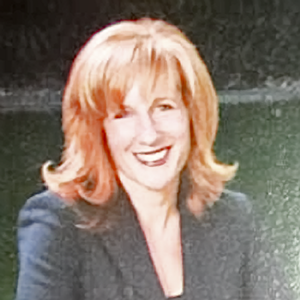 Alison J. Rapping, M.P.A.

Alison Rapping the President of Alison Rapping and Associates, a fundraising and strategy consulting firm that provides consult to community benefit organizations in the USA & Africa. A leader in the nonprofit community, she brings more than 25 years nonprofit experience to her work. Ms. Rapping served as CEO of the Alliance for Arizona Nonprofits, where she oversaw the successful launch of this new statewide organization focused on promoting, supporting and serving Arizona's nonprofit community. She invested 12 years of her professional career with HandsOn Greater Phoenix, a nonprofit dedicated to mobilizing volunteers and developing and managing innovative community programs. Ms. Rapping received her Masters in Public Administration from The University of Massachusetts Amherst.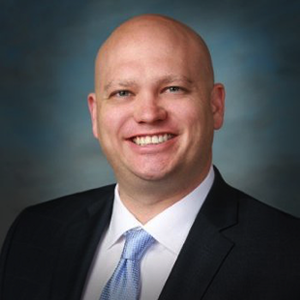 Brice Willoughby

Brice Willoughby is the President of The Phoenix East Rotary Club, sits on the Rotary District 5510 Board of Directors and is the President of The Phoenix East Foundation.  Mr. Willoughby is connected to many projects in Arizona including Feed My Starving Children, Tumbleweed Center for Youth Development, Junior Achievement and various Arizona State University outreach programs. Mr. Willoughby brings his expertise to support Vision Quest 20/20's mission to expand its reach of vision screening children.

Mr. Willoughby is the co-founder, Financial Advisor and Asset Protection Specialist of Symphony Financial Services LLC, an independent financial planning firm.